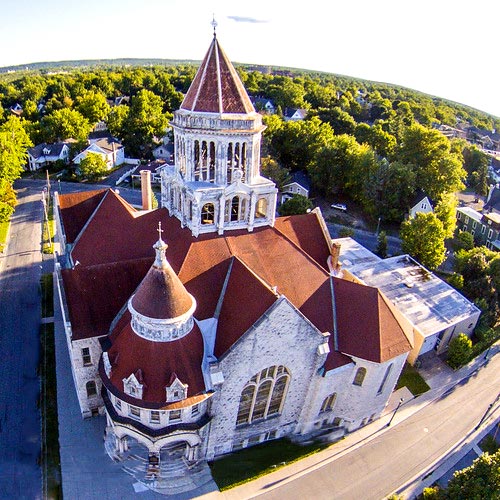 Welcome to Asbury
No Matter Where You are on Life's Journey, You are Welcome Here!
We are an open, progressive church that you and your family can call home. Our worship services are rich with joy and variety, inspirational preaching and teaching, children's messages, and music that will make your spirit soar. We seek to build disciples of Jesus Christ by using his teachings of unconditional love that heals, unites, and makes a positive difference in the world!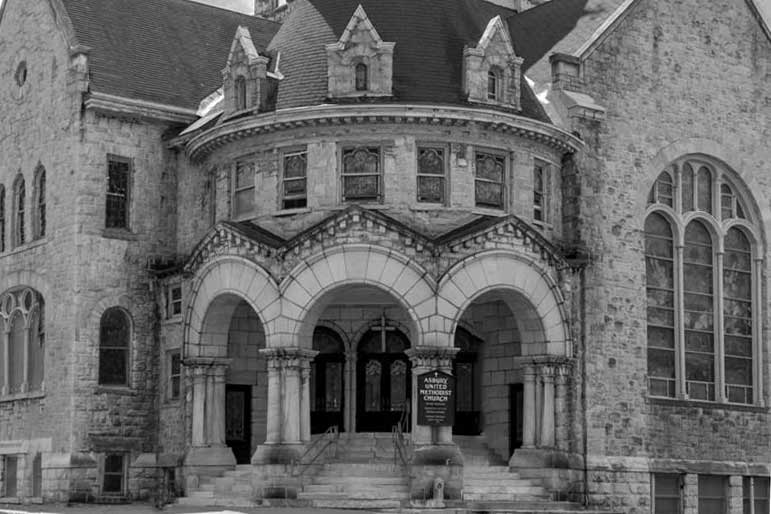 Worship/Sunday Schedule:
8:15 A.M. - Chapel Service (for those who are completely vaccinated)
10:15 A.M. - Main Worship Service
11:15 A.M. - Coffee and Fellowship Time
On the first Sunday of each month Holy Communion is celebrated.
10:30 A.M. - Sunday School (right after Children's Sermon)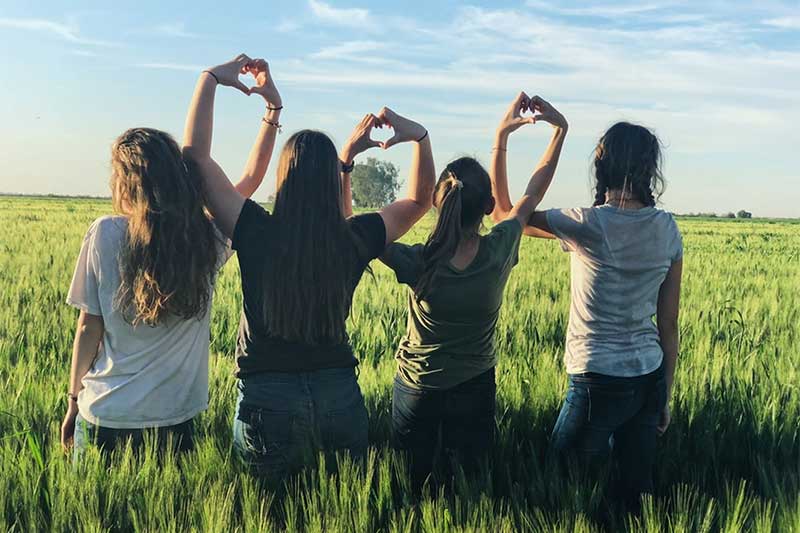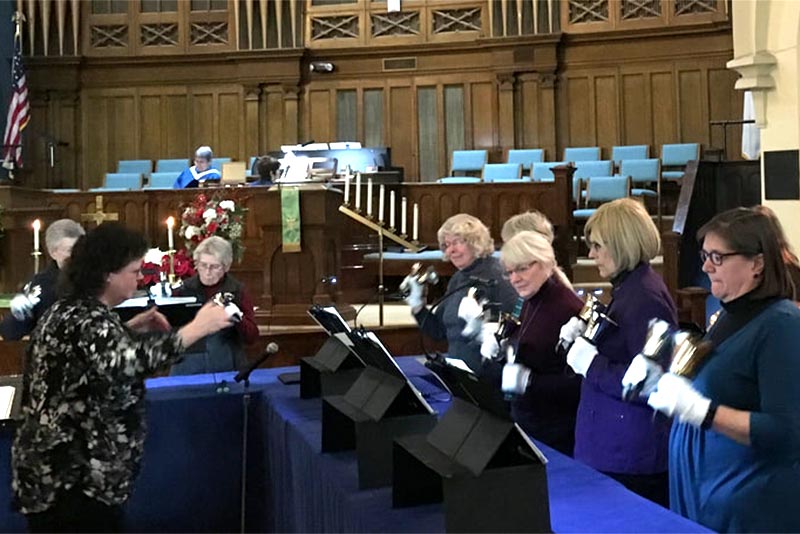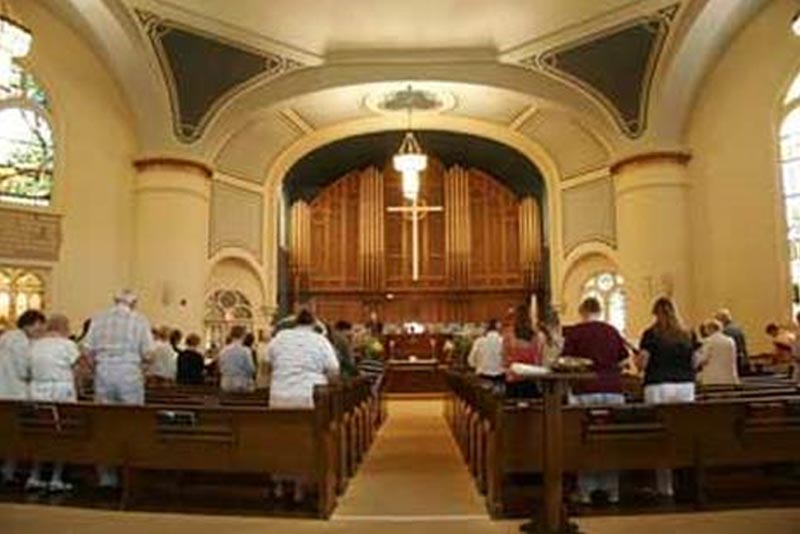 Worship & Broadcast Ministries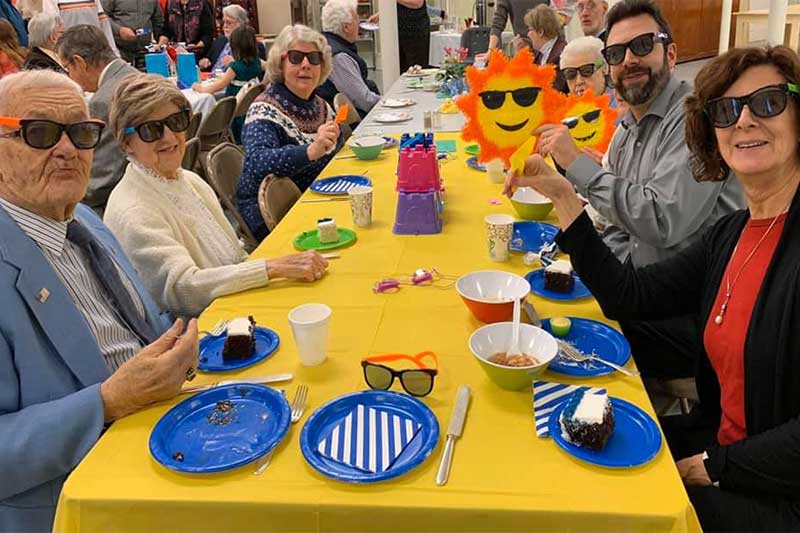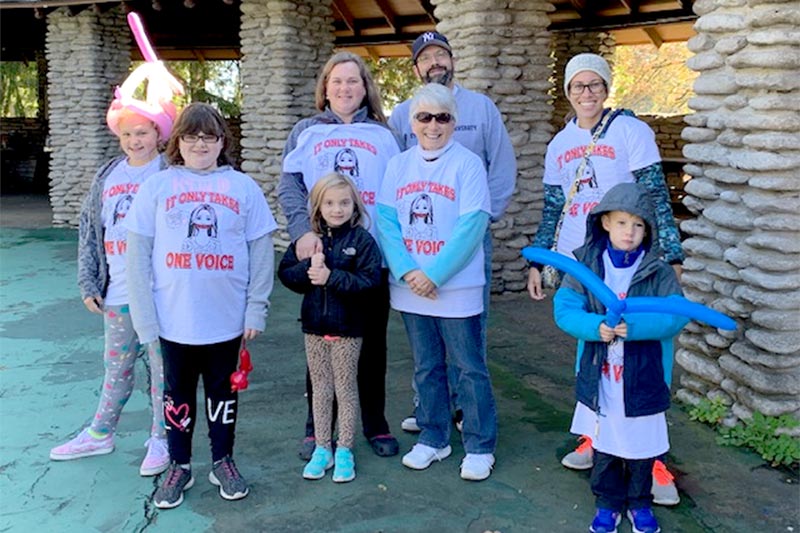 Serving Others – Missions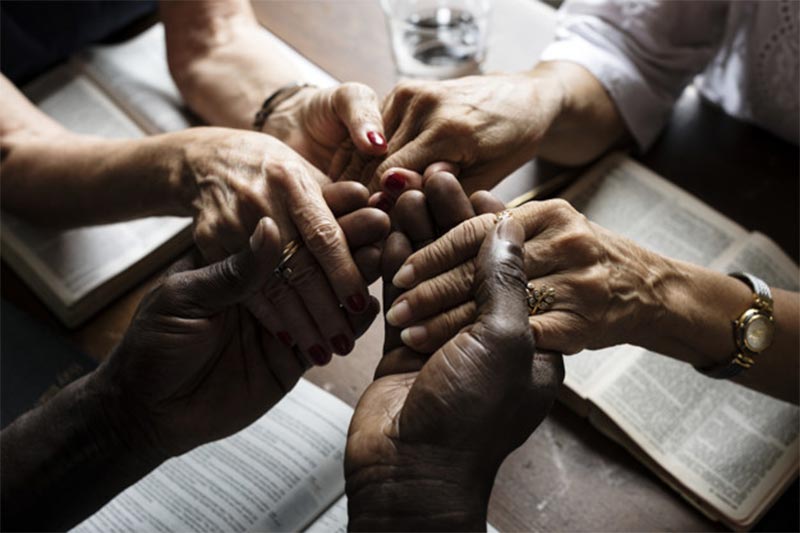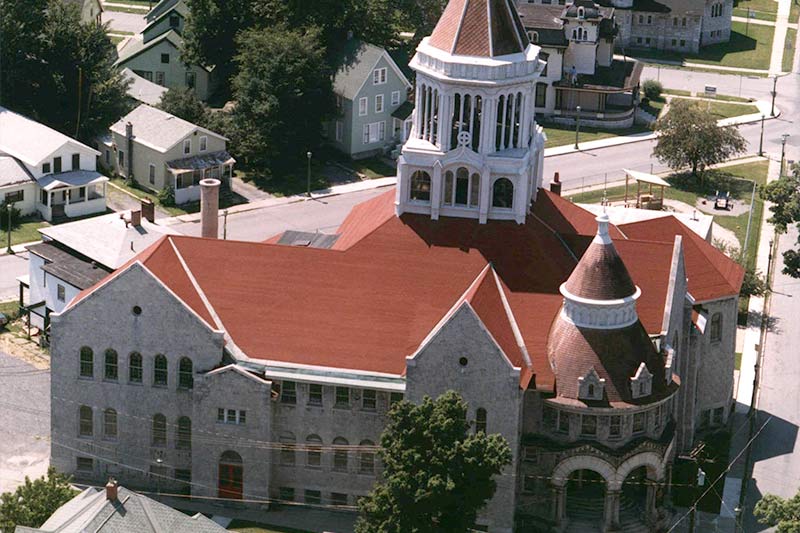 Capital Project & Campaign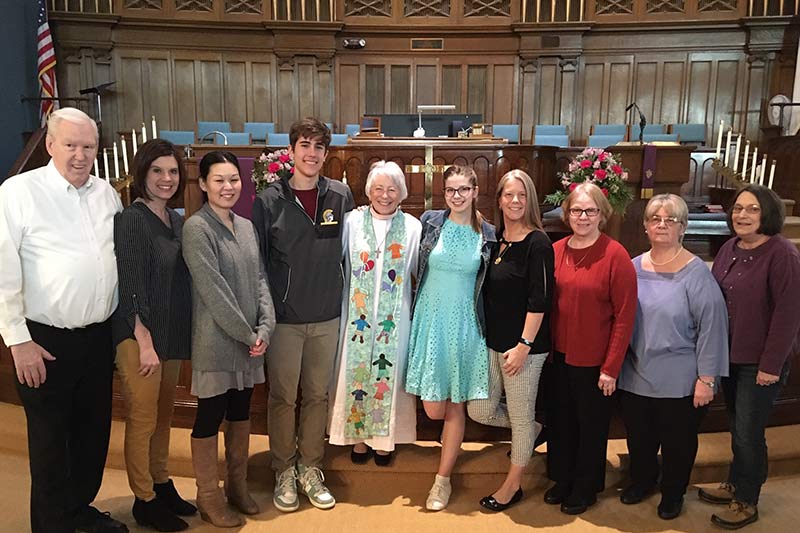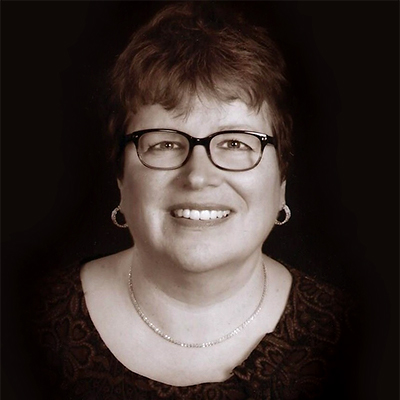 Welcome to Asbury UM Church. We are delighted you are visiting our website. As you browse, I believe you will find the Asbury church family is focused on serving God while supporting the wider Jefferson County community and beyond. We welcome with open arms everyone who walks through our doors. You will experience excellent music, which I believe you will find refreshing.
You are safe at Asbury. You may now remove your mask once your are seated unless you are near children. We ask everyone to wear a mask as you enter the church and move about. You may choose your own seat, approximately 3 feet from others. I truly hope you will visit us for the 10:15 A.M Sunday Service and share in God's love! We encourage you to contact the church office at 315-782-3240 for the latest information. 
SU

MO

TU

WE

TH

FR

SA
26

27

28

29

30

31

1
2

Morning Chapel Service @ Chapel

8:15 am - 9:00 am

Morning Communion Worship-Sanctuary Service

10:15 am - 11:15 am

3

Asbury Staff Meeting @ Parlor

10:15 am - 11:00 am

Asbury Ringers Practice @ Sanctuary

6:15 pm - 7:15 pm

4

Grief Support Group @ Parlor

11:00 am - 12:30 pm

Lead by Rev. Laura Calos

, ...

Chancel Design Team Meeting @ Parlor & Sanctuary

12:30 pm - 2:00 pm

5

Quilting Ministry @ Sunday School Room

9:00 am - 11:00 pm

Enter through Parker St. entrance. Quilts are made for those who are in nursing homes or need support in other ways. Sewing machines are available, but you may also bring your own. There is a lot of fabric and patterns to choose from. Sewing experience is helpful, but not necessary.

, ...

Prayer Circle @ Parlor

11:00 am - 12:00 pm

Junior Ringers Practice @ Sanctuary

4:30 pm - 6:00 pm

6

Agape Ringers Practice @ Sanctuary

6:15 pm - 8:00 pm

You're Not Alone Support Group @ Parlor

7:00 pm - 8:00 pm

If someone you know is struggling with substance abuse or addiction, we want you to know that you are not alone. If you are looking for a place to share your stories or just listen to others who are going through similar situations in their life, please consider attending. Open to everyone.
Led by Patrick Town
The grou , ...

Choir Practice @ Choir Room

7:15 pm - 8:15 pm

7

Asbury Book Club @ Parlor

9:30 am - 11:00 am

Meets the 1st Friday of the month. Everyone is welcome regardless of where you attend church. The location may change so please call for more information.

Contact: Joanne Rhode at 315-771-8710

, ...

8

PSPRC Meeting w/ Rev. Mike Weeden @ Parlor

10:00 am - 10:30 am

Annual Charge Conference @ Parlor

10:30 am - 12:00 pm
9

Morning Chapel Service @ Chapel

8:15 am - 9:00 am

Morning Worship-Sanctuary Service

10:15 am - 11:15 am

10

Asbury Staff Meeting @ Parlor

10:15 am - 11:00 am

Asbury Ringers Practice @ Sanctuary

6:15 pm - 7:15 pm

Mission Committee Meeting @ Parsonage

6:30 pm - 8:00 pm

11

Grief Support Group @ Parlor

11:00 am - 12:30 pm

Lead by Rev. Laura Calos

, ...

Trustees Meeting via Zoom

6:30 pm - 8:00 pm

12

Prayer Circle @ Parlor

11:00 am - 12:00 pm

Junior Ringers Practice @ Sanctuary

4:30 pm - 6:00 pm

13

Agape Ringers Practice @ Sanctuary

6:15 pm - 8:00 pm

You're Not Alone Support Group @ Parlor

7:00 pm - 8:00 pm

If someone you know is struggling with substance abuse or addiction, we want you to know that you are not alone. If you are looking for a place to share your stories or just listen to others who are going through similar situations in their life, please consider attending. Open to everyone.
Led by Patrick Town
The grou , ...

Choir Practice @ Choir Room

7:15 pm - 8:15 pm

14

15
16

Morning Chapel Service @ Chapel

8:15 am - 9:00 am

Morning Worship-Sanctuary Service

10:15 am - 11:15 am

17

Asbury Ringers Practice @ Sanctuary

6:15 pm - 7:15 pm

18

Finance Committee Meeting via Zoom

3:00 pm - 4:30 pm

Christian Connections Committee Meeting via Zoom

6:00 pm - 8:00 pm

19

Quilting Ministry @ Sunday School Room

9:00 am - 11:00 pm

Enter through Parker St. entrance. Quilts are made for those who are in nursing homes or need support in other ways. Sewing machines are available, but you may also bring your own. There is a lot of fabric and patterns to choose from. Sewing experience is helpful, but not necessary.

, ...

Prayer Circle @ Parlor

11:00 am - 12:00 pm

New Day Board Meeting @ Wesley Hall

12:00 pm - 2:00 pm

Junior Ringers Practice @ Sanctuary

4:30 pm - 6:00 pm

20

Agape Ringers Practice @ Sanctuary

6:15 pm - 8:00 pm

You're Not Alone Support Group @ Parlor

7:00 pm - 8:00 pm

If someone you know is struggling with substance abuse or addiction, we want you to know that you are not alone. If you are looking for a place to share your stories or just listen to others who are going through similar situations in their life, please consider attending. Open to everyone.
Led by Patrick Town
The grou , ...

Choir Practice @ Choir Room

7:15 pm - 8:15 pm

21

22
23

Morning Chapel Service @ Chapel

8:15 am - 9:00 am

Morning Worship-Sanctuary Service

10:15 am - 11:15 am

24

Asbury Staff Meeting @ Parlor

10:15 am - 11:00 am

Asbury Ringers Practice @ Sanctuary

6:15 pm - 7:15 pm

25

26

Prayer Circle @ Parlor

11:00 am - 12:00 pm

Junior Ringers Practice @ Sanctuary

4:30 pm - 6:00 pm

27

Agape Ringers Practice @ Sanctuary

6:15 pm - 8:00 pm

You're Not Alone Support Group @ Parlor

7:00 pm - 8:00 pm

If someone you know is struggling with substance abuse or addiction, we want you to know that you are not alone. If you are looking for a place to share your stories or just listen to others who are going through similar situations in their life, please consider attending. Open to everyone.
Led by Patrick Town
The grou , ...

Choir Practice @ Choir Room

7:15 pm - 8:15 pm

28

29
30

Morning Chapel Service @ Chapel

8:15 am - 9:00 am

Morning Worship-Sanctuary Service

10:15 am - 11:15 am

31

Asbury Staff Meeting @ Parlor

10:15 am - 11:00 am

Asbury Ringers Practice @ Sanctuary

6:15 pm - 7:15 pm

1

2

3

4

5