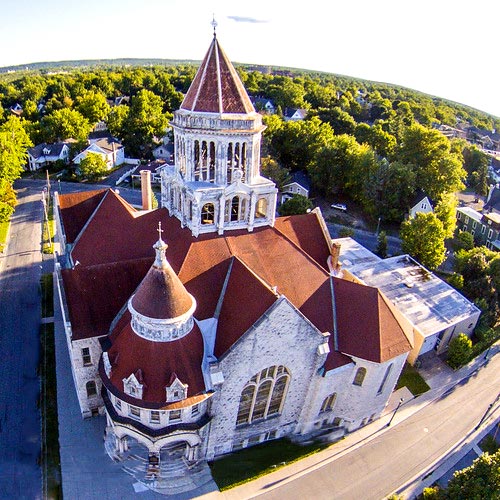 Welcome to Asbury
No Matter Where You Are on Life's Journey, You Are Welcome Here!
We are an open, progressive church that you and your family can call home.  Our worship services are rich with joy and variety, inspirational preaching and teaching, children's messages, and music that will make your spirit soar.  We seek to build disciples of Jesus Christ by using his teachings of unconditional love that heals, unites, and makes a positive difference in the world!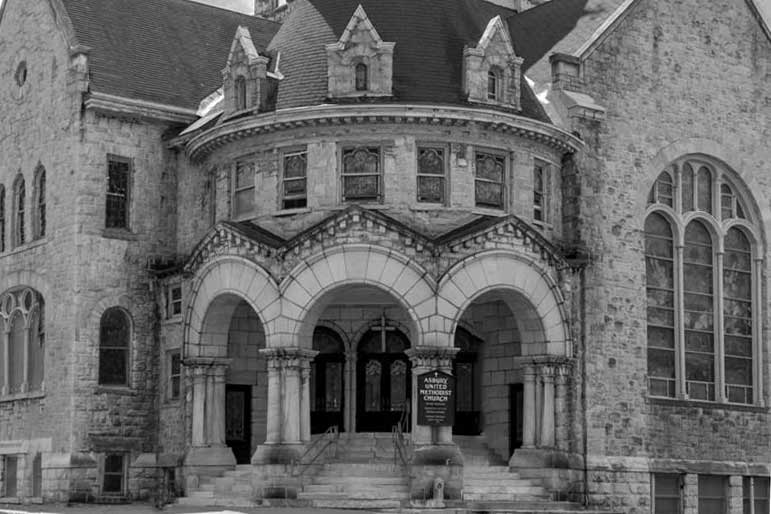 Worship/Sunday Schedule:
Currently only the 10:15 Sunday Service is being offered due to COVID-19 NY State and Upper NY Methodist Conference rules. 
On the first Sunday of each month Holy Communion is typically celebrated.
For the time being and due to COVID-19, our nursery care for infants and toddlers is temporarily not available.  Normally, Nursery Care runs 9:30 am-Noon.  Sunday School begins at 10:30 right after the Children's Sermon.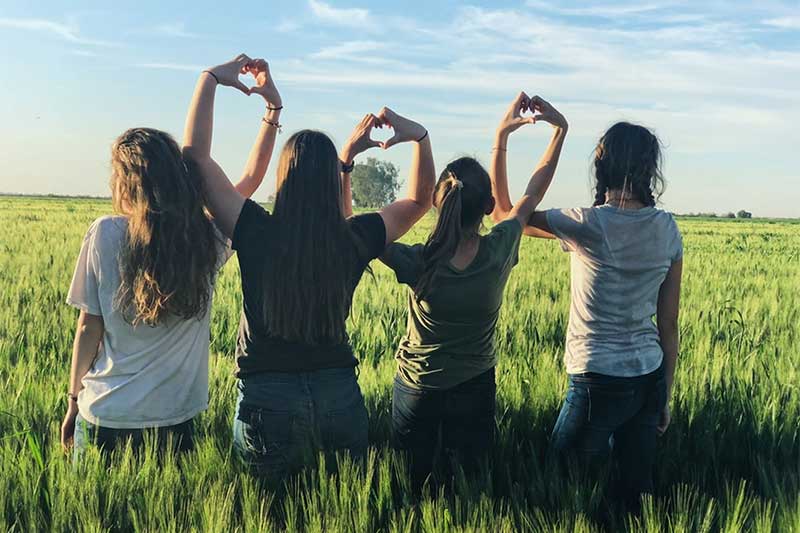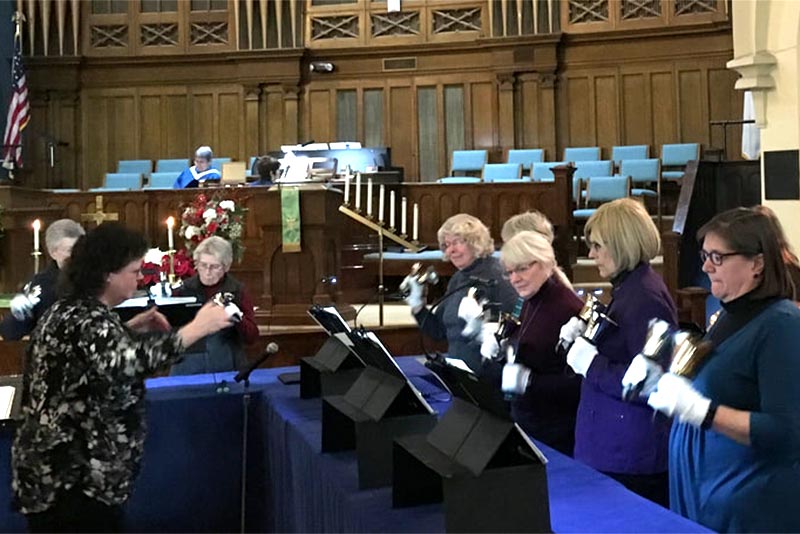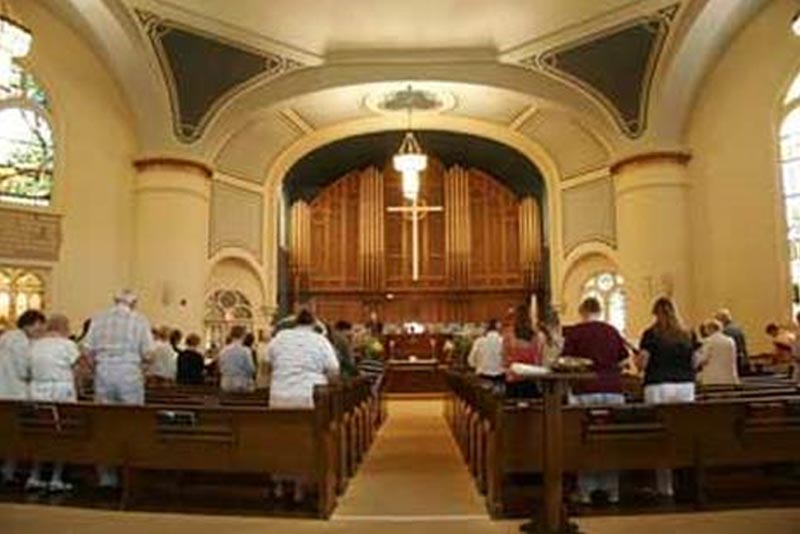 Worship & Broadcast Ministries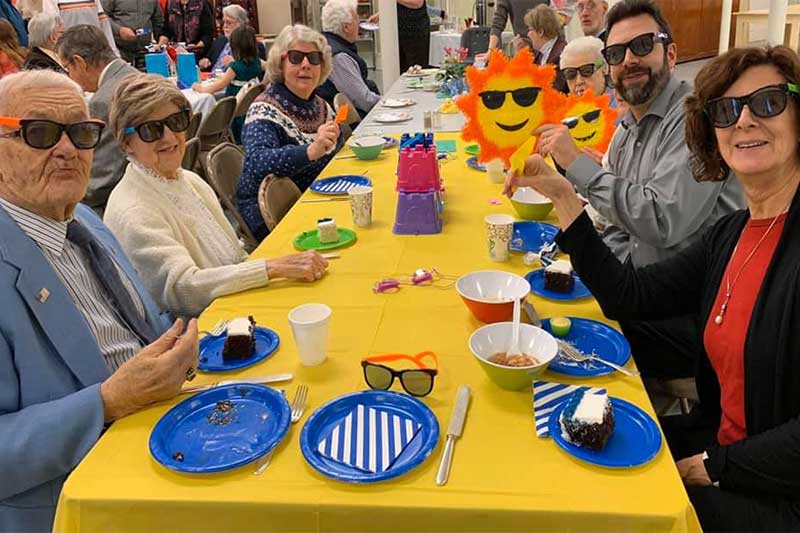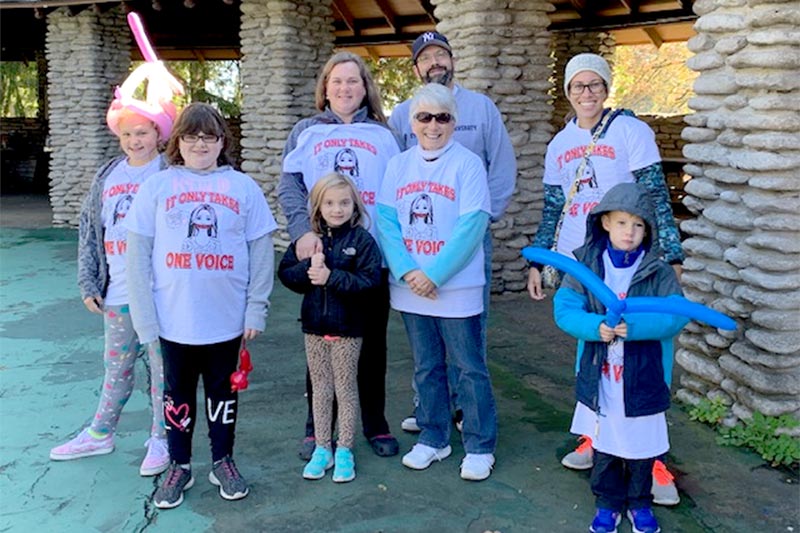 Serving Others – Missions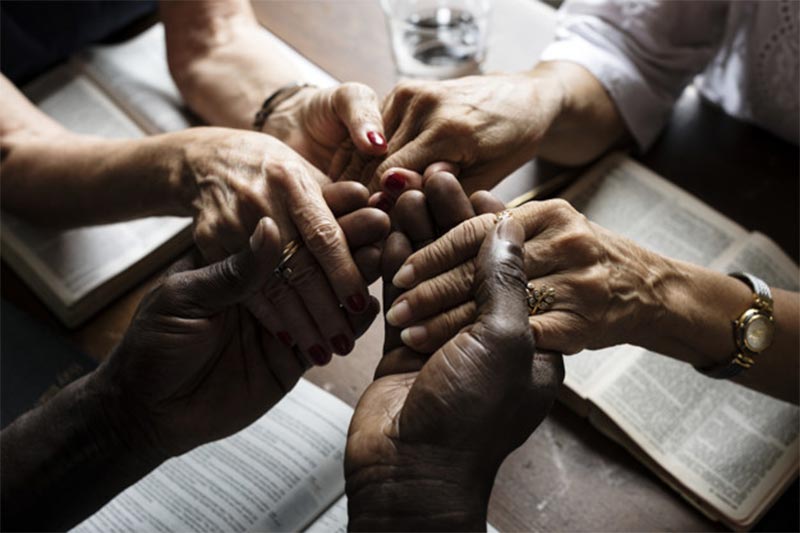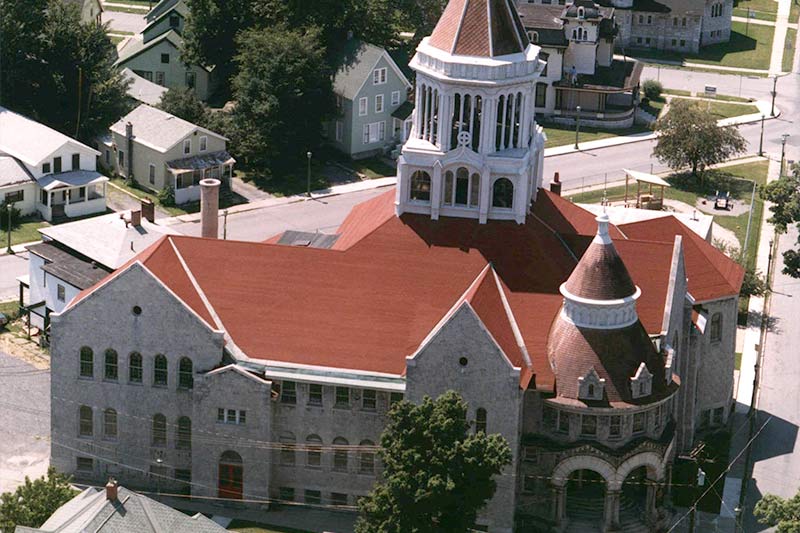 Capital Project & Campaign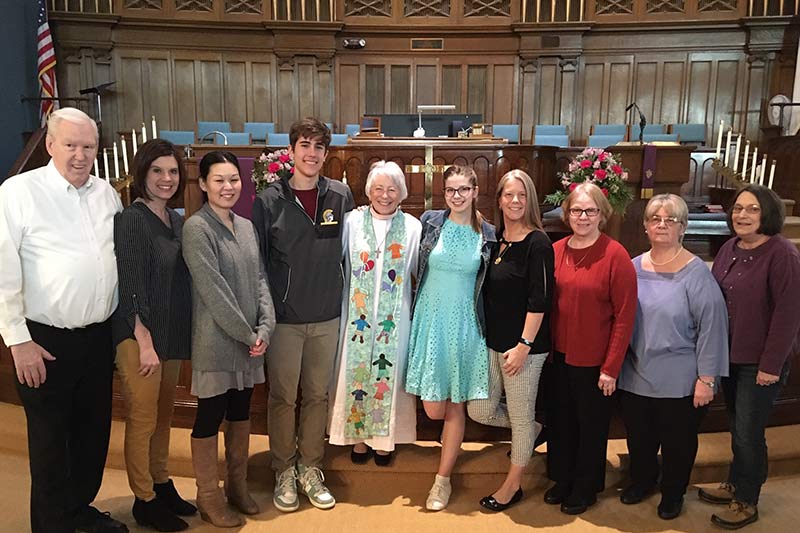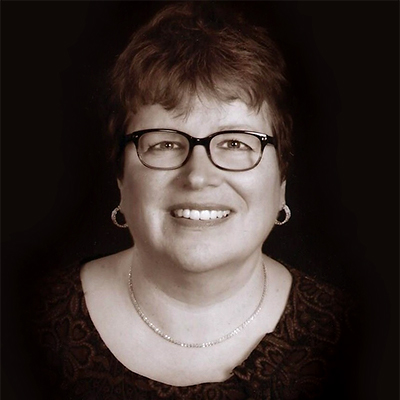 Welcome to Asbury UM Church.  We are delighted you are visiting our website.  As you browse, I believe you will find the Asbury church family is focused on serving God while supporting the wider Jefferson County community and beyond.  We welcome with open arms everyone who walks through our doors. You will experience excellent music, which I believe you will find refreshing.
You are safe at Asbury.  Everyone is required to wear a mask.  Friendly ushers will escort you to your seats to ensure social distancing of 6 feet.  I truly hope you will visit us for the 10:15 Sunday Service and share in God's love!
SU

MO

TU

WE

TH

FR

SA
30

31

1

Shepherding Meeting @ Sanctuary

6:30 pm - 8:00 pm

2

Quilting Ministry @ Sunday School Room

9:00 am - 11:00 pm

HEAVEN by Randy Alcorn Study w/ Max Bovee

10:00 am - 11:00 pm

HEAVEN by Randy Alcorn
16 Weeks – May 12 – August 25
Wednesday mornings at Summit
1st Floor Assisted Living Dining Room, 10:00 – 11:00 A.M.
For books contact Max Bovee at (315)232-4158 not later than May 1. Cost is $15.
Date Chapter Title

May 12 1 & Introduction Are You Looking Forward to Heaven?
May 19 2 , ...

Prayer Circle @ Parlor

11:00 am - 12:00 pm

Join us as we pray for Asbury, our church leadership and pastor, our community, our family members/friends and the world. Join us in the Parlor at Asbury. Masks are worn and sweet tea is served.

, ...

Asbury Ringers Practice @ Sanctuary

6:00 pm - 7:00 pm

3

Church Rummage Sale @ Wesley Hall

8:30 am - 1:30 pm

Agape Ringers Practice @ Sanctuary

6:15 pm - 7:00 pm

Agapè Ringers is an adult handbell choir for intermediate handbell ringers. So, if you have always wanted to ring, this is the group for you. Our rehearsals are on Thursday evenings at 6:15 P.M. in the sanctuary. We thoroughly enjoy ringing and each other's company. Generally, we plan on ringing once a month during

, ...

Choir Practice @ Choir Room

7:15 pm - 8:15 pm

4

Church Rummage Sale @ Wesley Hall

8:30 am - 1:30 pm

5

Men's Fellowship Breakfast @ Denny's

8:00 am - 10:00 am

Church Rummage Sale @ Wesley Hall

8:30 am - 1:30 pm
6

"The Wired Word" (Current Events Study) via Zoom

8:30 am - 9:30 am

"The Wired Word" meets Sunday mornings at 8:30 A.M. via Zoom. You are encouraged to check this out for lively discussions focused on varied and current topics in the news. Contact Aaron, 315-408-5654, for your invitation to Zoom.

, ...

Morning Communion Worship-Sanctuary Service

10:15 am - 11:15 am

Enter through Streling St. entrance.

, ...

Church Council Meeting @ Wesley Hall

6:30 pm

7

Asbury Staff Meeting @ Parlor

10:15 am - 10:00 am

"Daniel" Bible Study w/ Max Bovee @ Parlor

6:30 pm - 7:30 pm

Asbury's Parlor

Daniel (Visions from the Sovereign)
13 Weeks – May 10- August 16 (No Charge)
Monday Evenings at Asbury Parlor, 6:30-7:30 P.M.
Date Topic Scripture

May 10 Introduction to Daniel Daniel 1
May 17 Growing Up In A Pagan Culture Daniel 1
May 24 Nebuchadnezzar Meets the Rock – Part 1 Daniel 2:1-2 , ...

8

Trustees Meeting via Zoom

6:30 pm - 8:00 pm

Meeting is Via Zoom.

, ...

9

HEAVEN by Randy Alcorn Study w/ Max Bovee

10:00 am - 11:00 pm

HEAVEN by Randy Alcorn
16 Weeks – May 12 – August 25
Wednesday mornings at Summit
1st Floor Assisted Living Dining Room, 10:00 – 11:00 A.M.
For books contact Max Bovee at (315)232-4158 not later than May 1. Cost is $15.
Date Chapter Title

May 12 1 & Introduction Are You Looking Forward to Heaven?
May 19 2 , ...

Prayer Circle @ Parlor

11:00 am - 12:00 pm

Join us as we pray for Asbury, our church leadership and pastor, our community, our family members/friends and the world. Join us in the Parlor at Asbury. Masks are worn and sweet tea is served.

, ...

10

Agape Ringers Practice @ Sanctuary

6:15 pm - 7:00 pm

Agapè Ringers is an adult handbell choir for intermediate handbell ringers. So, if you have always wanted to ring, this is the group for you. Our rehearsals are on Thursday evenings at 6:15 P.M. in the sanctuary. We thoroughly enjoy ringing and each other's company. Generally, we plan on ringing once a month during

, ...

11

Asbury Book Club

9:30 am - 11:00 am

Meets the 1st Friday of the month. Everyone is welcome regardless of where you attend church. The location may change so please call for more information.

Contact: Joanne Rhode at 315-771-8710

, ...

12

Girl Scout Meeting @ Wesley Hall

5:00 pm - 9:00 pm
13

"The Wired Word" (Current Events Study) via Zoom

8:30 am - 9:30 am

"The Wired Word" meets Sunday mornings at 8:30 A.M. via Zoom. You are encouraged to check this out for lively discussions focused on varied and current topics in the news. Contact Aaron, 315-408-5654, for your invitation to Zoom.

, ...

Morning Worship-Sanctuary Service

10:15 am - 11:15 am

Enter through Sterling Street entrance.

, ...

14

Asbury Staff Meeting @ Parlor

10:15 am - 10:00 am

"Daniel" Bible Study w/ Max Bovee @ Parlor

6:30 pm - 7:30 pm

Asbury's Parlor

Daniel (Visions from the Sovereign)
13 Weeks – May 10- August 16 (No Charge)
Monday Evenings at Asbury Parlor, 6:30-7:30 P.M.
Date Topic Scripture

May 10 Introduction to Daniel Daniel 1
May 17 Growing Up In A Pagan Culture Daniel 1
May 24 Nebuchadnezzar Meets the Rock – Part 1 Daniel 2:1-2 , ...

15

Finance Committee Meeting @ Parlor

3:00 pm - 4:00 pm

Membership & Evangelism Meeting @ Wesley Hall

6:00 pm - 7:30 pm

16

Quilting Ministry @ Sunday School Room

9:00 am - 11:00 pm

HEAVEN by Randy Alcorn Study w/ Max Bovee

10:00 am - 11:00 pm

HEAVEN by Randy Alcorn
16 Weeks – May 12 – August 25
Wednesday mornings at Summit
1st Floor Assisted Living Dining Room, 10:00 – 11:00 A.M.
For books contact Max Bovee at (315)232-4158 not later than May 1. Cost is $15.
Date Chapter Title

May 12 1 & Introduction Are You Looking Forward to Heaven?
May 19 2 , ...

Prayer Circle @ Parlor

11:00 am - 12:00 pm

Join us as we pray for Asbury, our church leadership and pastor, our community, our family members/friends and the world. Join us in the Parlor at Asbury. Masks are worn and sweet tea is served.

, ...

New Day Board Meeting @ Wesley Hall

12:00 pm - 2:00 pm

17

Agape Ringers Practice @ Sanctuary

6:15 pm - 7:00 pm

Agapè Ringers is an adult handbell choir for intermediate handbell ringers. So, if you have always wanted to ring, this is the group for you. Our rehearsals are on Thursday evenings at 6:15 P.M. in the sanctuary. We thoroughly enjoy ringing and each other's company. Generally, we plan on ringing once a month during

, ...

18

19
20

"The Wired Word" (Current Events Study) via Zoom

8:30 am - 9:30 am

"The Wired Word" meets Sunday mornings at 8:30 A.M. via Zoom. You are encouraged to check this out for lively discussions focused on varied and current topics in the news. Contact Aaron, 315-408-5654, for your invitation to Zoom.

, ...

Morning Worship-Sanctuary Service

10:15 am - 11:15 am

Enter through Sterling Street entrance.

, ...

21

Asbury Staff Meeting @ Parlor

10:15 am - 10:00 am

"Daniel" Bible Study w/ Max Bovee @ Parlor

6:30 pm - 7:30 pm

Asbury's Parlor

Daniel (Visions from the Sovereign)
13 Weeks – May 10- August 16 (No Charge)
Monday Evenings at Asbury Parlor, 6:30-7:30 P.M.
Date Topic Scripture

May 10 Introduction to Daniel Daniel 1
May 17 Growing Up In A Pagan Culture Daniel 1
May 24 Nebuchadnezzar Meets the Rock – Part 1 Daniel 2:1-2 , ...

Missions Committee Meeting via Zoom

6:30 pm - 8:00 pm

22

PSPRC Committee Meeting @ Wesley Hall

6:30 pm - 8:00 pm

Worship Committee Meeting via Zoom

7:30 pm - 8:30 pm

23

HEAVEN by Randy Alcorn Study w/ Max Bovee

10:00 am - 11:00 pm

HEAVEN by Randy Alcorn
16 Weeks – May 12 – August 25
Wednesday mornings at Summit
1st Floor Assisted Living Dining Room, 10:00 – 11:00 A.M.
For books contact Max Bovee at (315)232-4158 not later than May 1. Cost is $15.
Date Chapter Title

May 12 1 & Introduction Are You Looking Forward to Heaven?
May 19 2 , ...

Prayer Circle @ Parlor

11:00 am - 12:00 pm

Join us as we pray for Asbury, our church leadership and pastor, our community, our family members/friends and the world. Join us in the Parlor at Asbury. Masks are worn and sweet tea is served.

, ...

New Day Fundraising Meeting @ Parlor

12:00 pm - 1:00 pm

Asbury Fellowship Night Out @ Blue Heron

5:30 pm - 7:00 pm

Our church will sponsor two occasions during the summer to join your Asbury friends for a dining out evening. No program, just a night to socialize and enjoy a delicious meal at an established restaurant.

1. Wednesday, June 23, 2021 at 5:30 P.M. (315) 649-2240 Blue Heron
Restaurant – Route 12E – Chaumont.
Order fro , ...

24

25

26
27

Morning Worship-Sanctuary Service

10:15 am - 11:15 am

Enter through Sterling Street entrance.

, ...

Memorial Service for Richard Persons

2:00 pm

28

School Age Summer Program @ Wesley Hall

7:30 am - 5:00 pm

Asbury Staff Meeting @ Parlor

10:15 am - 10:00 am

"Daniel" Bible Study w/ Max Bovee @ Parlor

6:30 pm - 7:30 pm

Asbury's Parlor

Daniel (Visions from the Sovereign)
13 Weeks – May 10- August 16 (No Charge)
Monday Evenings at Asbury Parlor, 6:30-7:30 P.M.
Date Topic Scripture

May 10 Introduction to Daniel Daniel 1
May 17 Growing Up In A Pagan Culture Daniel 1
May 24 Nebuchadnezzar Meets the Rock – Part 1 Daniel 2:1-2 , ...

29

School Age Summer Program @ Wesley Hall

7:30 am - 5:00 pm

30

School Age Summer Program @ Wesley Hall

7:30 am - 5:00 pm

Quilting Ministry @ Sunday School Room

9:00 am - 11:00 pm

HEAVEN by Randy Alcorn Study w/ Max Bovee

10:00 am - 11:00 pm

HEAVEN by Randy Alcorn
16 Weeks – May 12 – August 25
Wednesday mornings at Summit
1st Floor Assisted Living Dining Room, 10:00 – 11:00 A.M.
For books contact Max Bovee at (315)232-4158 not later than May 1. Cost is $15.
Date Chapter Title

May 12 1 & Introduction Are You Looking Forward to Heaven?
May 19 2 , ...

Prayer Circle @ Parlor

11:00 am - 12:00 pm

Join us as we pray for Asbury, our church leadership and pastor, our community, our family members/friends and the world. Join us in the Parlor at Asbury. Masks are worn and sweet tea is served.

, ...

1

2

3